These sketches anticipate the new image of the Volkswagen Passat 2019
Although the SUV has cannibalized A large part of the sales of saloons , this segment has not completely succumbed. Some brands have opted for very elegant and sporty designs to capture the customer, such as the Peugeot 508 or the Opel Insignia. Others, like Volkswagen with the Passat, maintain their formula because they have not been so attacked by the SUV segment.
And speaking of the Volkswagen Passat , a few hours ago these sketches appeared teaser mode, which want to anticipate some of the changes we will see in the restyling for the German model. Said restyling will hit the market during the next 2019, probably in the second half of the year, although it will be officially presented in January at the Detroit Auto Show .
>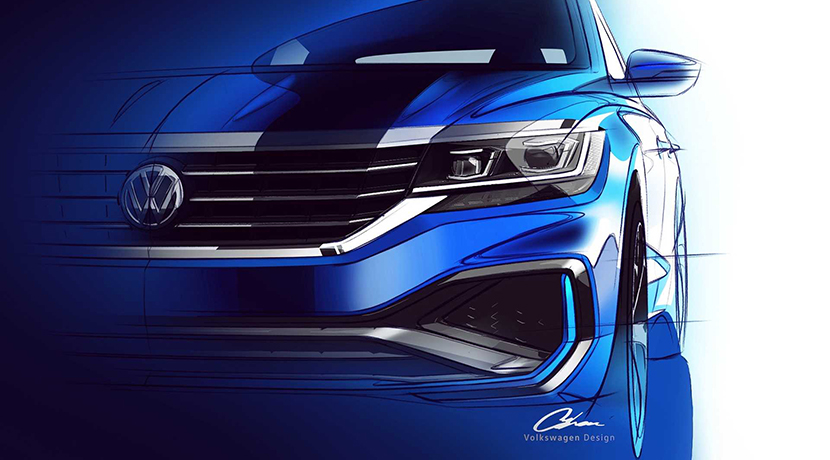 In the images we can see some clear differences with the current Volkswagen Passat , highlighting mainly the changes in the frontal . It is a restyling, but even so the German house seems to give an important aesthetic change to one of its most important models, using new design features.
And this average saloon will appeal to the new front we saw in the latest additions to the brand , such as Volkswagen Arteon or the new Touareg, notably varying the design of the bumper and the main grille. With this movement, the Volkswagen Passat will look much more rejuvenated and will be able to face with greater guarantees the last commercial cycle of this present generation.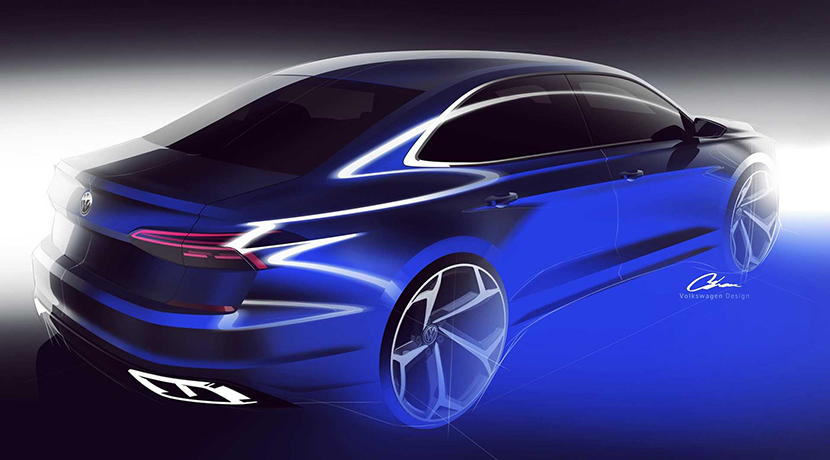 The sketch that shows us the backside maintains the general features of the current model, although marking the lines much more, which brings greater sportsmanship to be more aggressive. This, like the huge tires , make us doubt if Volkswagen is exaggerating too much with these sketches, because the VW Passat is not a car that wants to stand out for a high level of sportsmanship. Look also at their tires; huge and with a very elaborate design.
We will have to wait a few weeks to see what Volkswagen has really done with its Passat and if it really changes as much as the teasers want to suggest us. The truth is that, although it only looks a bit like its front to these sketches, it will be a big change for what Volkswagen has us used to with its restylings.
It may interest you